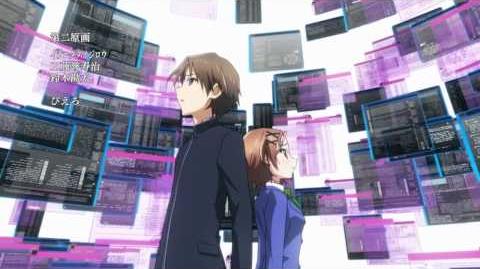 →unfinished→ is the first ending theme of Accel World performed by Kotoko. The lyrics were written by Kotoko, and the music was composed by Satoshi Yaginuma of FripSide. It began in Episode 02 and ended in episode Episode 13. It was replaced by Unite.
The music video features scenes switching frequently from the real world to a virtual world, in reflection of the anime's setting. Imagery of butterflies frequently appear, echoing with the avatar used by Kuroyukihime.
Ad blocker interference detected!
Wikia is a free-to-use site that makes money from advertising. We have a modified experience for viewers using ad blockers

Wikia is not accessible if you've made further modifications. Remove the custom ad blocker rule(s) and the page will load as expected.